«Kazan Necklace» - the concept of light architecture in Kazan

In 2022 VDS Company has developed the concept of a comprehensive festive light architecture of the city of Kazan – «Kazan Necklace». The implementation of the project will increase the tourist attractiveness of the city and form new points of attraction for citizens.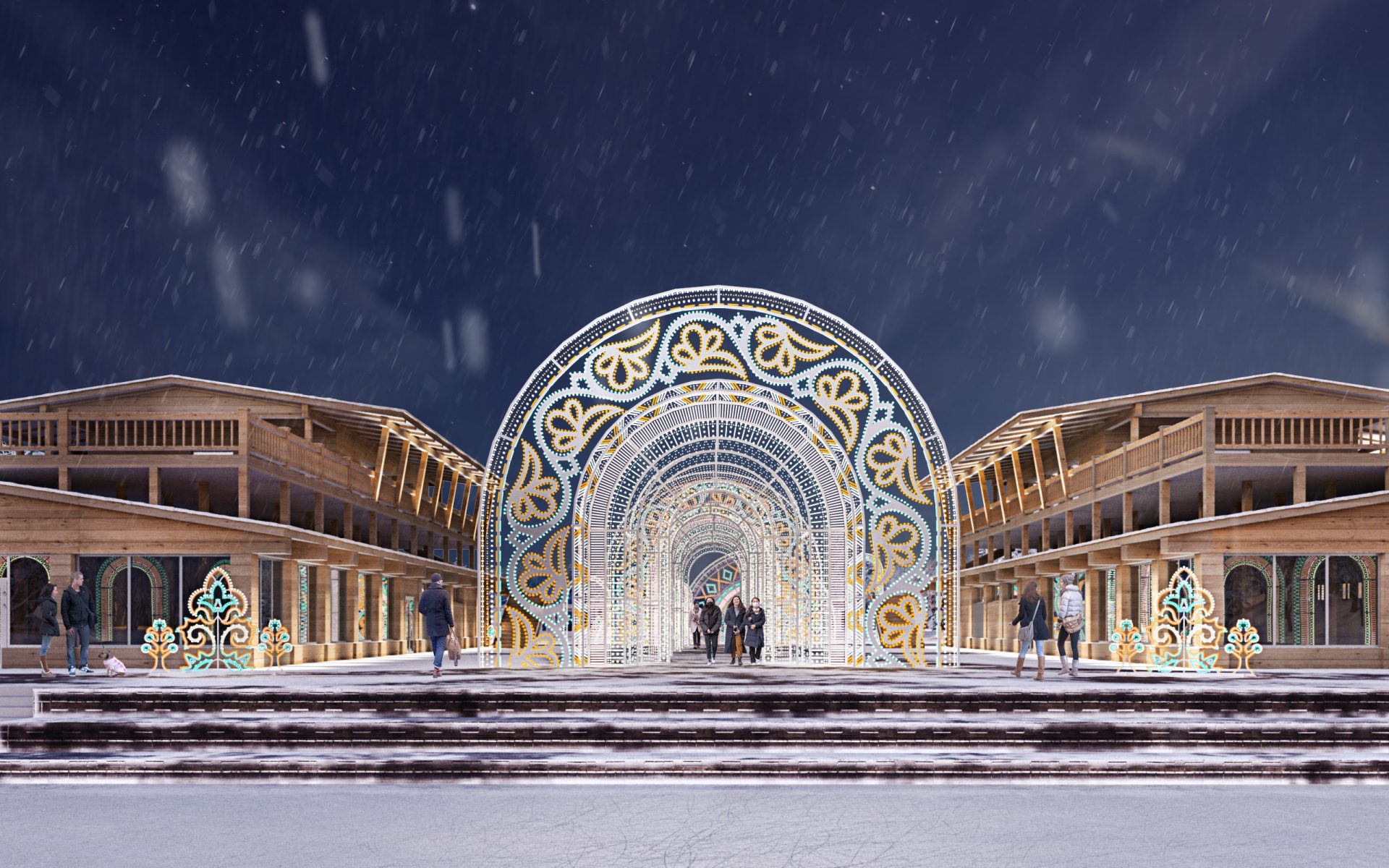 «Kazan necklace» — combines the main attractions of Kazan in the New Year's route and is an extension of the architecture of the city. 
Developing the concept, we were inspired by Tatar folk jewelry, embroideries with floral ornaments and geometrics of Tatar carvings.
An international team of art historians, cultural historians, historians, designers, and architects worked on the project. We also conducted a sociological survey as part of the strategic seminar on the development of the urban environment «SUMMER DIALOGES», which was attended by more than 60 representatives of the architectural community of Kazan. 
One pilot light arch was installed in Kazan in December 2022.