VDS created the Spiral of Time
VDS specialists developed the design, manufactured and constructed the "Spiral of Time" art object in September 2018 by order of LUKOIL-Perm LLC, long-term business partner of VDS. The opening of a unique art object took place as part of the celebration of the Day of Oil, Gas and Fuel Industry Workers (Oil Worker Day) with the participation of Dmitry Samoilov, the head of Perm.
"Over the past few years, oil and gas industry complex representatives have invested in the repair and construction of kindergartens and schools. They helped to begin the reconstruction of the Palace named in honour of Soldatov. Landscaped pedestrian area on the Lenin street is another example of a socially responsible business," said Dmitry Samoilov, head of Perm, at the official opening ceremony. Read more: www.permnews.ru
2019 year is held under the auspices of the 90th anniversary of the opening of Perm oil and the Volga-Ural oil and gas province (milestone is April 16, 2019). Therefore, the concept of the unique art object "Spiral of Time", which consists in displaying the rich history of the Perm Territory, acquires special relevance and symbolism.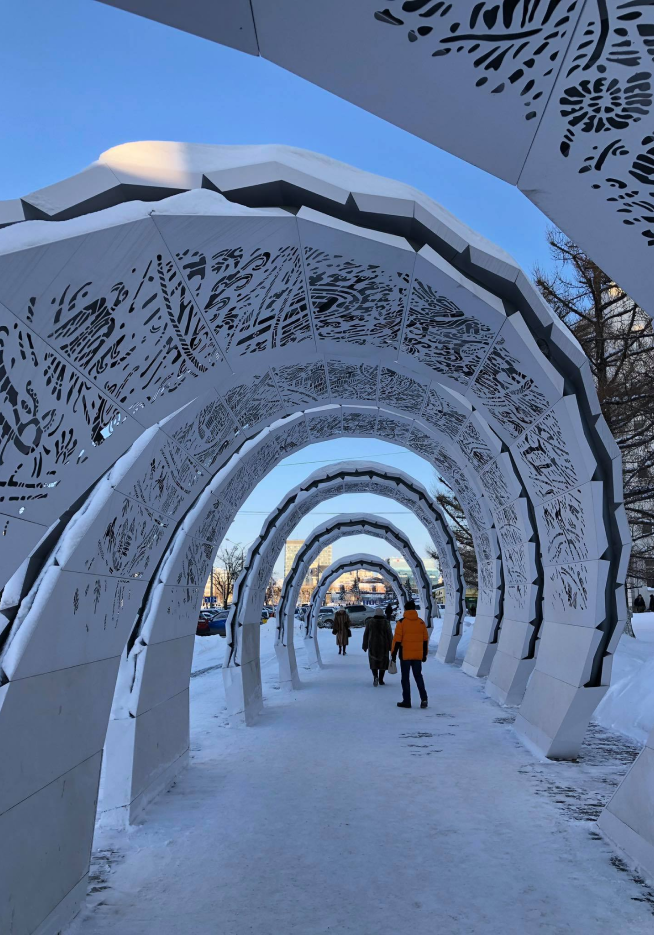 Ideological component of creative art development

Alexey Shishko, Creative Director of VDS Group, revealed the ideological component of creative art development: "Everyone who passes through the "Spiral of Time" overcomes the path from the Perm period to the present day. Part of the spiral is hidden underground, as it were. This is something that has already been lost or is unknown to us. We wanted a passer-by to feel the spirit of the times, to feel inside the historical process. Passing through the arches, we have the ability to "scroll" the time back".