World Class Fitness Club Construction from Design Project Sketch to Object Implementation
World Class fitness club chain is an industry leader in the luxury and premium segments. The object is presented in Belarus for the first time. VDS became the general contractor for the World Class construction. The work started in 2019. In December 2020 the fitness club was transferred to its management, and on January 29, 2021, the opening of World Class took place.
VDS has implemented World Class, a multifunctional and exclusive fitness club of the premium segment in the Republic of Belarus, on a turnkey basis. Interior and exterior design of the building, engineering, manufacturing, and installation of open metal structures, delivery, and installation of innovative European "A-kits" were carried out by VDS.
This is a unique architectural project with an ultra-modern 2-storey space with an area of 3700 m2. The multifunctional club consists of 12 fitness zones, it offers more than 50 types of group programs. Comfortable changing rooms are equipped with a solarium and a sauna. Parking is provided on the territory for club members as well. At the moment, World Class operates a network of more than 100 fitness clubs in 16 countries.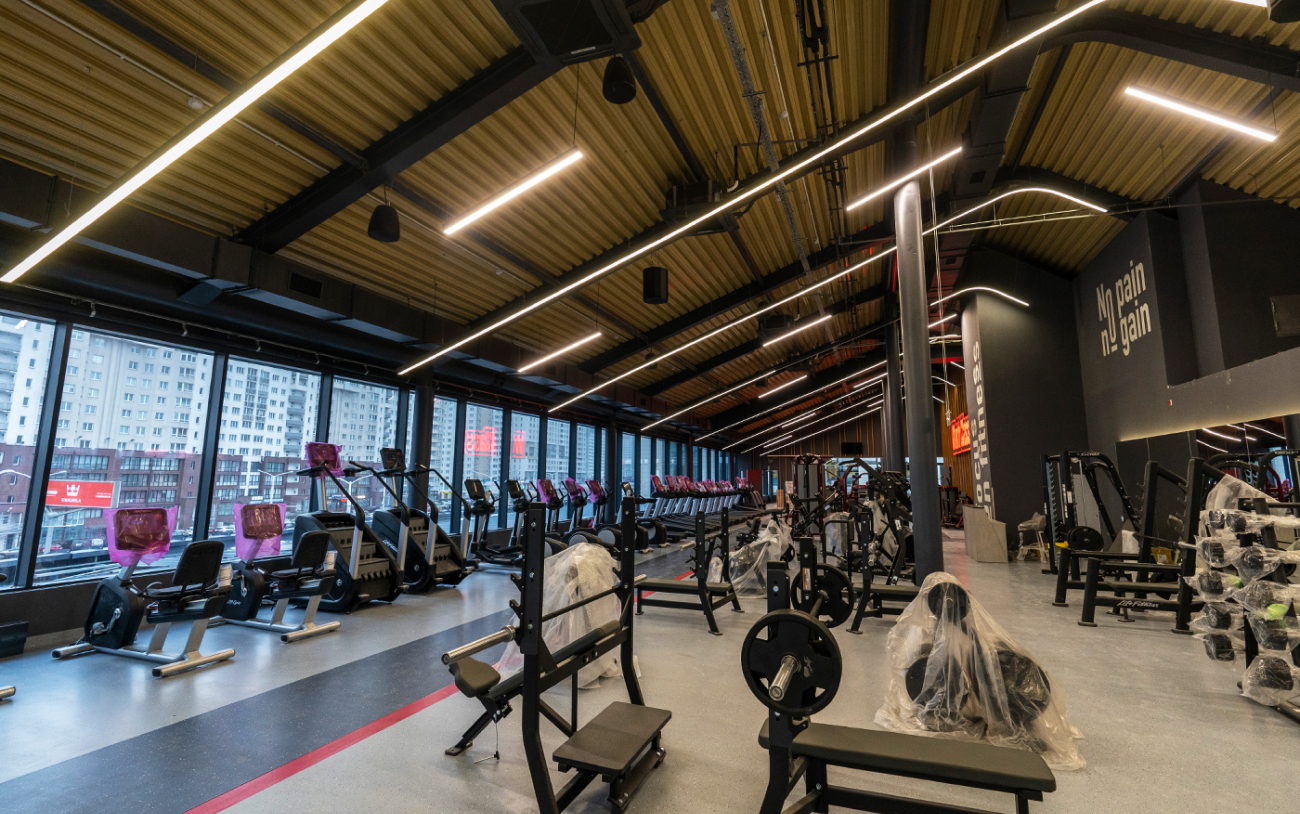 The Interior of a multifunctional fitness club by World Class franchise is developed by VDS. Soft top lighting with local illumination of the cupboards and mirrors in the changing rooms creates a cozy atmosphere. The VDS architects and designers team harmoniously disbanded the color accents of the fitness club to preserve the notes of cheerfulness and associations with the World Class brand.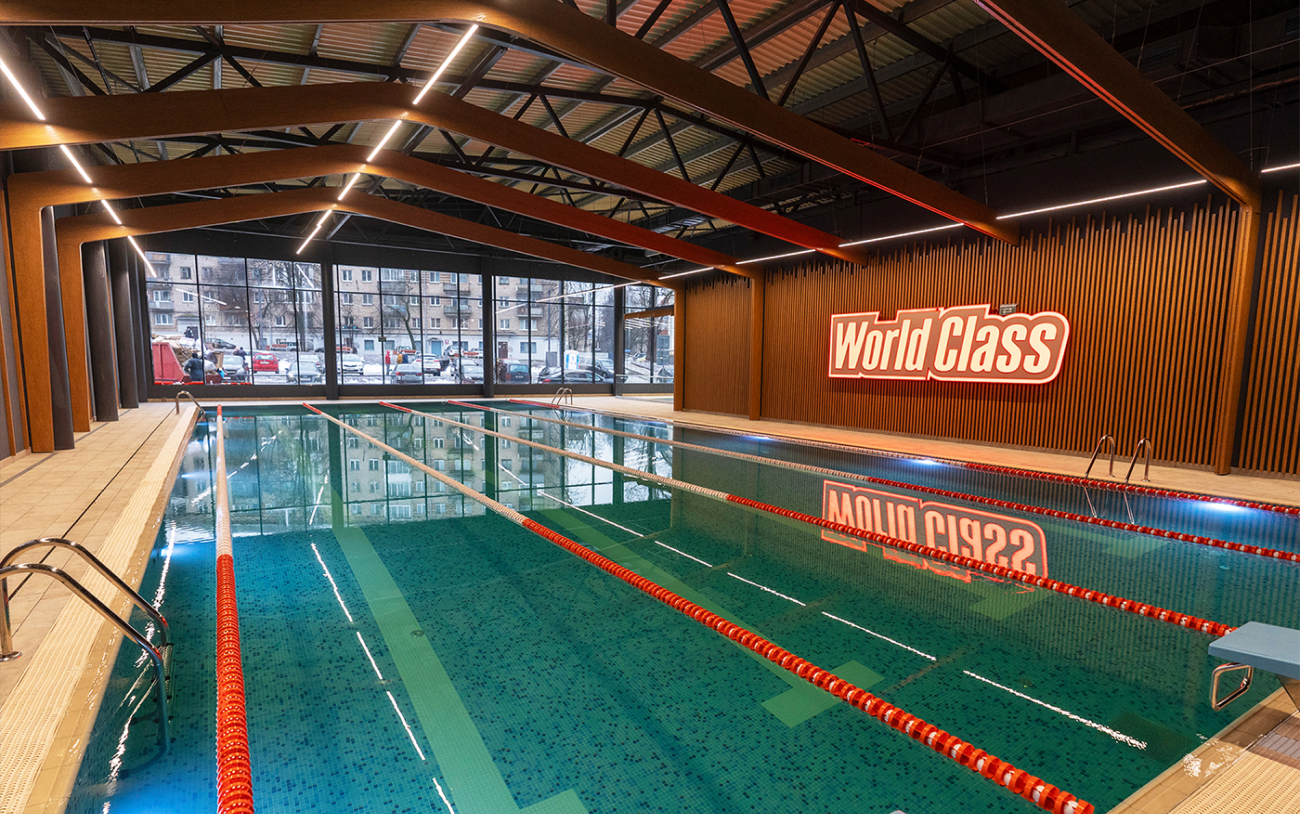 Public Interest in the World Class 
More than 700 club cards were purchased 2 months before the opening. The clients of the fitness club were not only those who want to adhere to a healthy lifestyle but also professional athletes and Olympic champions. The World Class premium sports space includes a children's club that is designed for visitors aged 3-14. "Children's" season tickets are sold out in the amount of 70-100 pieces.
Major web portals and popular bloggers have written about the World Class fitness club:
Onliner: https://clck.ru/T7W4n
TUT.BY https://clck.ru/T7W6Q
«Minsk-News Agency»:
КОКО.BY: https://clck.ru/T7W8c