Design project and installation of trade pavilion
VDS Group in cooperation with RUE "Belsoyuzpechat" developed a concept of the chain of "BelDruk" 'smart' pre-fab periodicals shops (a successor of "Belsoyuzpechat" kiosks). It is based on one of the core operational principle of RUE "Belsoyuzpechat": to create comfortable conditions and to meet modern customers' demands.
The focus on its customers for over 100 years allows "Sojuzpechat" enterprises to provide the Belarusians timely with the most interesting and socially significant print publications forming a national culture of print media distribution. A concept of the "BelDruk" pre-fab periodicals shop and of the chain development on a national basis continue this century-old tradition in modern conditions.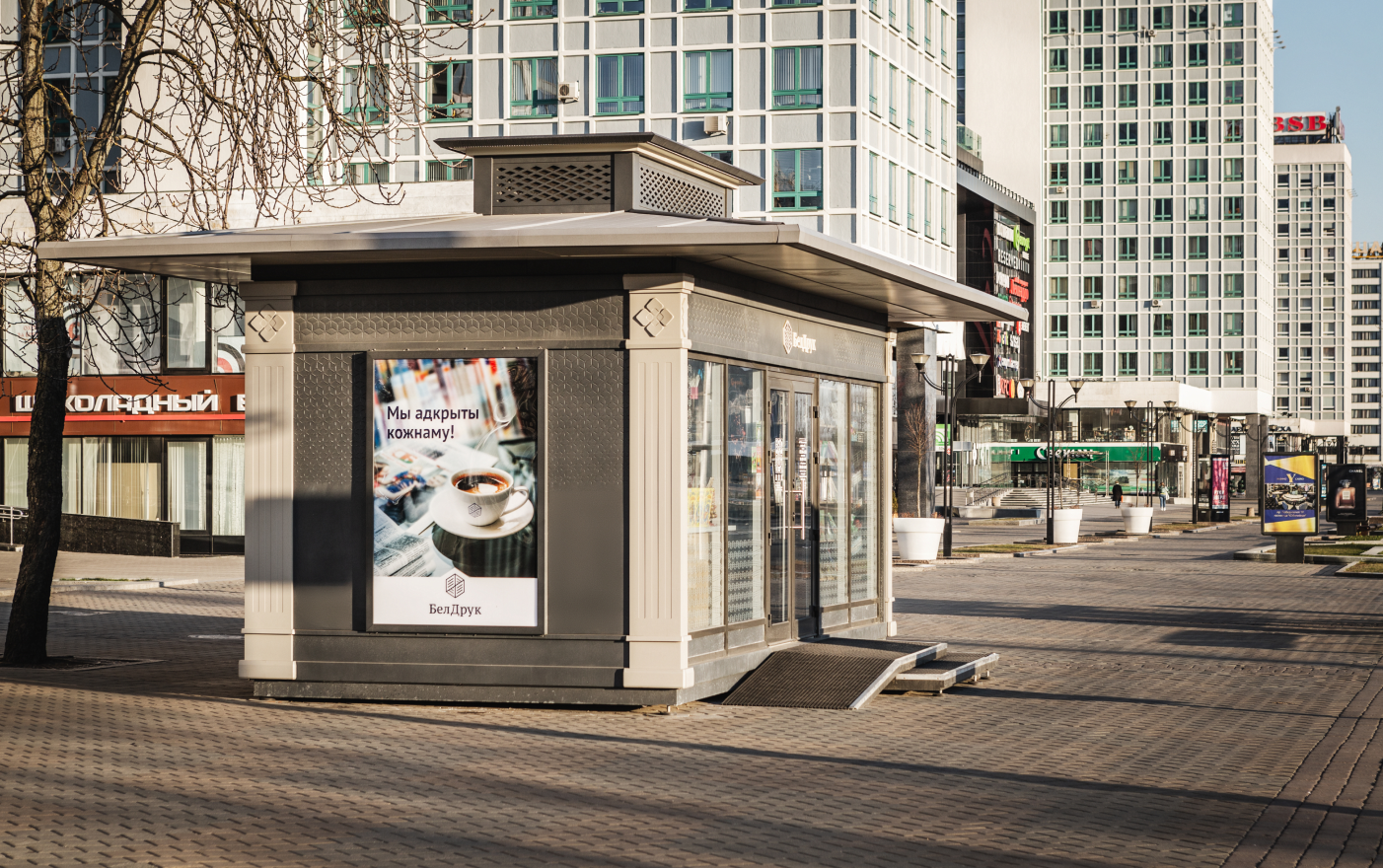 Multifunctionality and manufacturability.
Fresh newspapers and a cup of coffee, a book for a child and a toy or souvenir, free Wi-Fi, calling a taxi or emergency services, USB ports for charging gadgets, a city navigator, an electronic consultant-translator and an interactive city map, a board with public transport timetables, payment of utilities and purchase of tickets for events - a wide range of printed publications and additional goods and services available in the new pavilion "Belsoyuzpechat".
Ergonomics and aesthetics.
The design of "BelDruk" pre-fab periodicals shop is inspired by the volume architecture of Minsk in the Stalin's Empire style, and is focused on the placement along wide capital streets and avenues, as well as in districts built in post war years. The walls of the pre-fab periodicals shop are decorated with galvanized panels with a decorative scoring, which makes it even more elegant. The arrangement of the internal space, the selection of colours and patterns in the interior create a warm and comfortable atmosphere.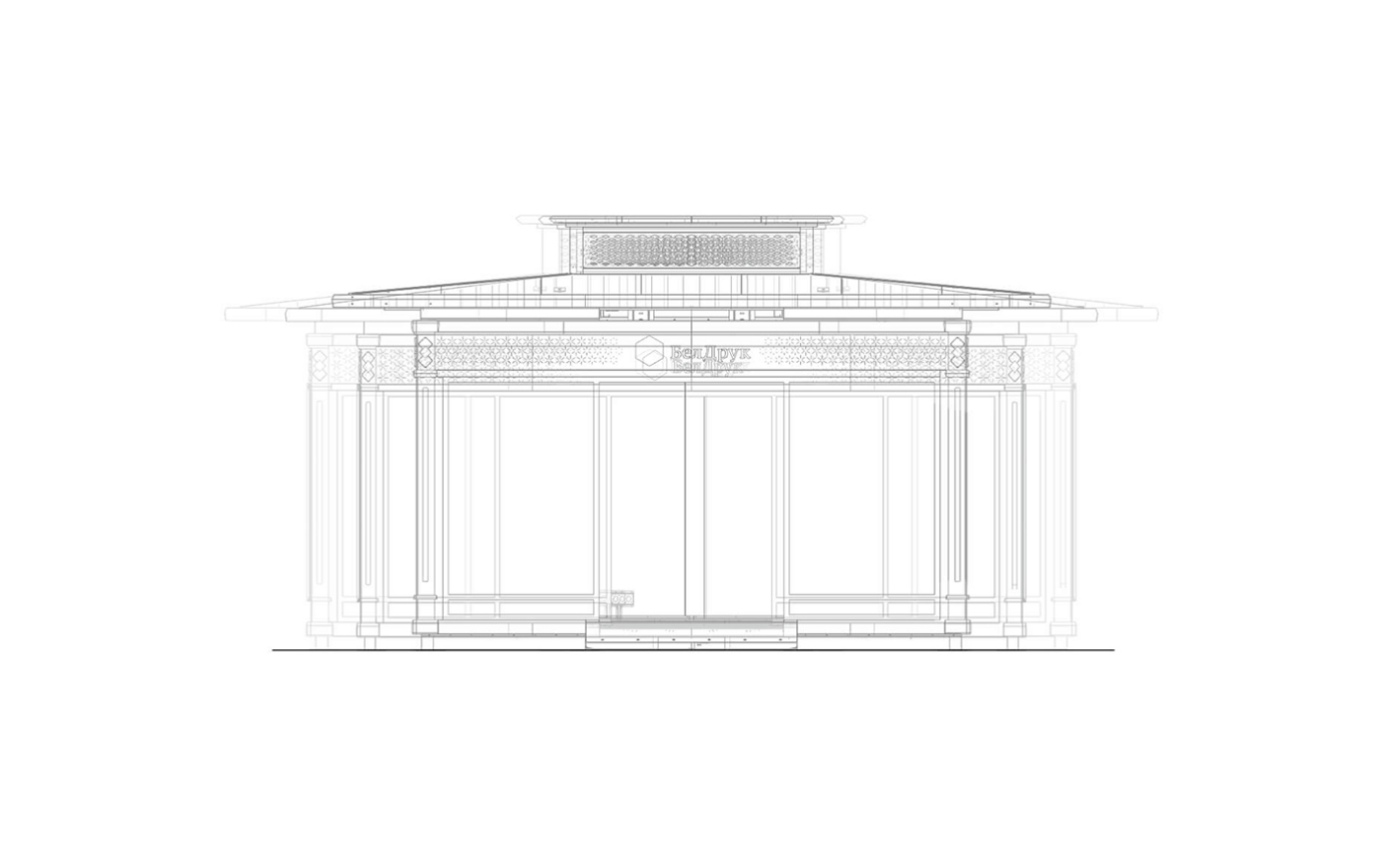 Cost-effective model for creating a chain of pre-fab periodicals shops within the city and the country.
VDS' designers have developed an approach that enables to adapt the layout of the add-on decorative elements and materials used to the client's budgetary realities, while retaining the presentable appearance of each pre-fab periodical shop and the overall style of the chain. The choice of type size of pre-fab periodicals shops is possible depending on the location: in major cities or within the capital (in the centre, in the business district, in remote areas).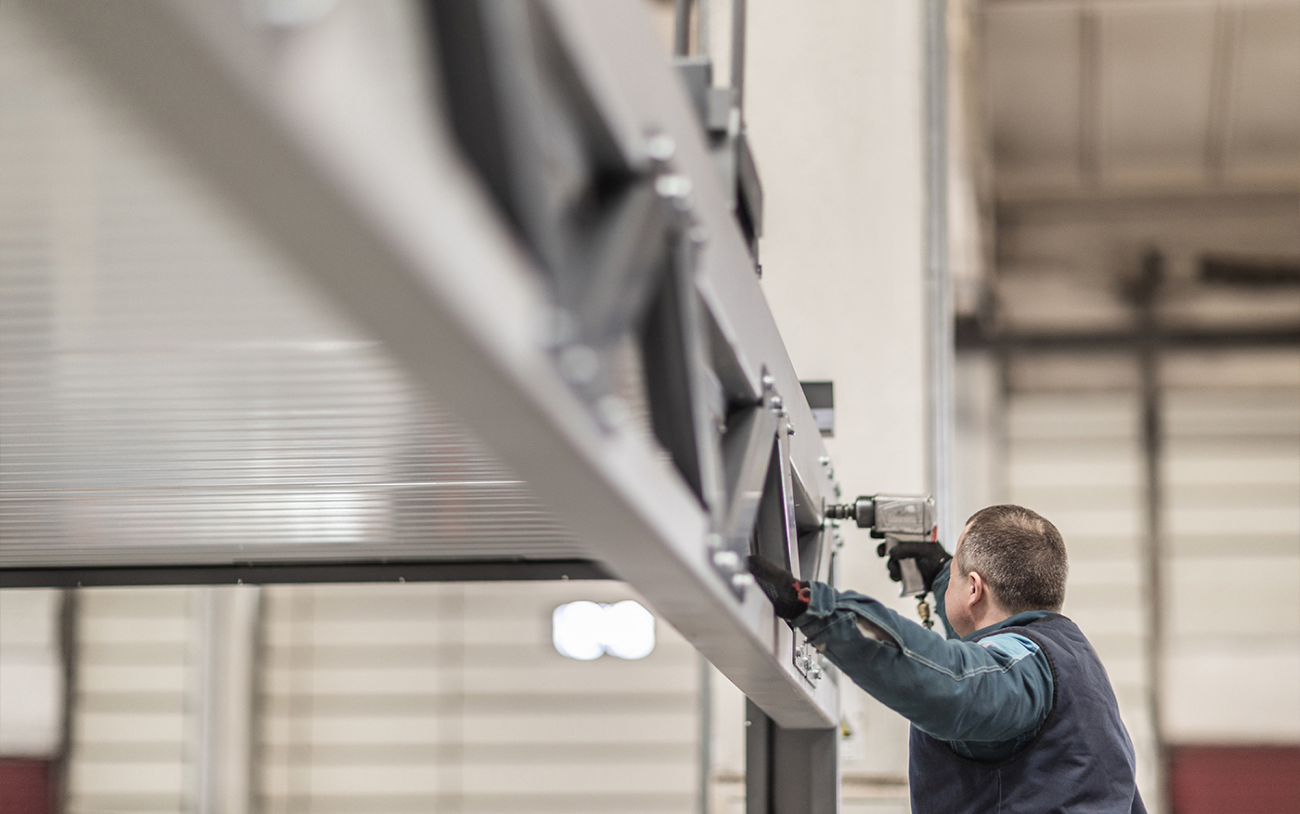 "Belsoyuzpechat" pre-fab periodicals shop is completely manufactured and assembled at VDS plant and delivered to the location as a finished object. The frame of a pre-fab periodicals shop is rigid, made of bent profiles, which allows maintaining geometric stability during installation and operational loads. VDS certified specialists mount "BelDruk" pre-fab periodicals shops at night observing all security measures in the city.